Ubaldo's Parsippany Automotive
Complete Auto Care
Entrust Parsippany Automotive with your family's vehicle.
Ubaldo Cielo and his staff bring more than 50 years of combined experience to your vehicle's service. To learn more about Ubaldo and his expert staff, click on the links above: "Ubaldo's Story" and "the Staff."
Parsippany Automotive has earned the coveted AAA 100% Satisfaction Rating, and has been approved by the American Automobile Association for over 10 years. (Click on the AAA logo to be taken to the AAA New Jersey website.)
This is an article published in the AAA magazine:
Ubaldo Cielo, owner of Parsippany Automotive, always knew he would have a career in the automotive industry. "My father owned 14 gas stations," explains Ubaldo. "By the time I was eight years old, I was knowledgeable about the business and knew that was what I wanted to do in life."
Ubaldo takes pride in training a new generation of automotive technicians. All staff members at Parsippany Automotive have graduated from technical school within the last five years and are required to go through the Mechanic's Education Association (MEA) training twice a month. It's this level of intensive training that sets Parsippany Automotive apart from the rest, and gives this facility an extra edge on technological expertise.
"Many of today's cars, especially foreign models, have 10 or more computers on board," Ubaldo describes. "With so much of today's technology going digital, it's imperative that my staff is properly trained on new types of repair."
Parsippany Automotive has been a part of the AAA Approved Auto Repair (AAR) facility program for over nine years. The Lake Hiawatha facility consistently earns approval ratings of 100 percent on customer response cards. In order to qualify for the AAA program, facilities must receive favorable ratings by 90 percent of all respondents.
Parsippany Automotive is open six days a week, Monday through Friday from 8 a.m. - 6 p.m. and from 8 a.m. - 12 p.m. on Saturday.
To schedule an appointment, or to inquire about the services that Parsippany Automotive offers, call 973-263-1111.
Click on the photo to look at the AAA article: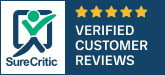 Here's what our customers have to say about Parsippany Automotive:
<! ---- The content section ENDS here ---- >